Only For A Limited Time
The customary candy, card, and night on the town is expected. Even the erotic rendezvous candle lit bath with rose petals wont get past their radar. Those age old gestures are great and should still be done; but now you have the opportunity to catch them off guard with an unexpected combo waiting for them in their inbox that will make their cheeks ache because of the huge smile they'll have.
Just for this lover's holiday, you get to wow your partner with a double shot of awesomeness that they'll cherish for a life time. I guarantee they wont find an offer this sweet...anywhere. But act fast.
Get your personalized poem created With HD graphics and delivered to your email inbox for your Valentine's Day sweet heart and also get instant free access to an interactive eCard that will have them laughing and loving you forever. The eCard allows you to send personal text; with the option to use pre loaded images and audio; or to really make a lover's statement, you can upload personal images and audio that are unique to you and your special someone. You wont get that with the other major eCard companies
Don't wait until the last minute to treat your mate to this unforgettable opportunity. You can order up to Valentine's Day, but due to demand during this time, you need to get your request in as soon as possible. This gift also makes a great final touch as a residual gift to remind your loved one of the amazing time you had on Valentine's Day and you just wanted to send an extra "you're special" token on top of the other expression you did on the big "V" Day.
Get A Special Poem With Your Partner's Name Describing Their Wonderful Character: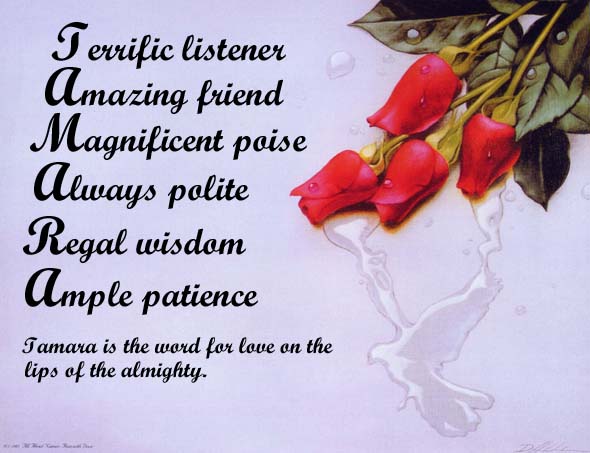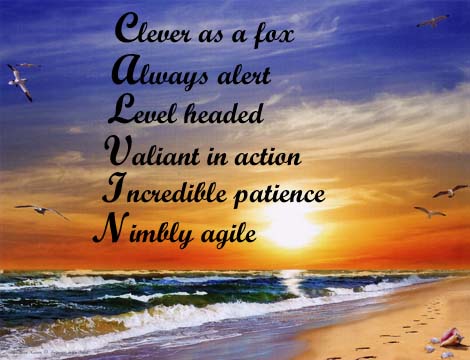 OR
Get A Personalized Lyrical Poem With Both Your Names Included: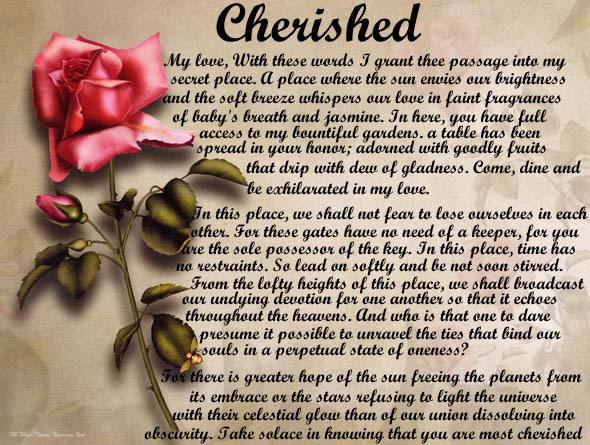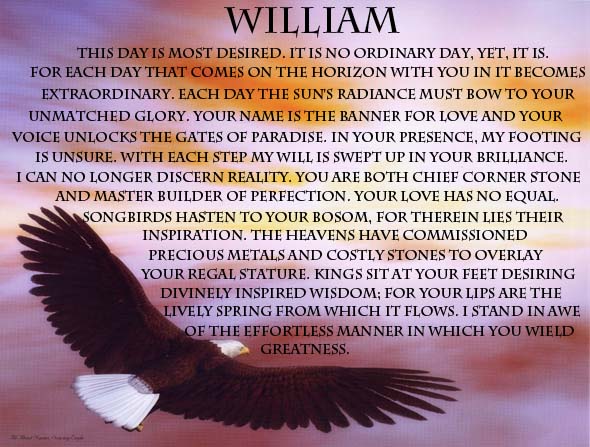 Either one you choose, it'll be high definition and delivered to your inbox awaiting the perfect moment for you to unleash it on your mate! Your loved one can keep it on their smart phone or display it on any of these prominent places:
| | |
| --- | --- |
| | facbook timeline and fan page |
| | background image for their cell phone or computer |
| | share as a tweet or instagram |
| | post on their blog or website |
| | use it to make a calendar or other personalized memento |
And Finish It Off With an InteractiveCustomizable eCard They'll Want To Show The World!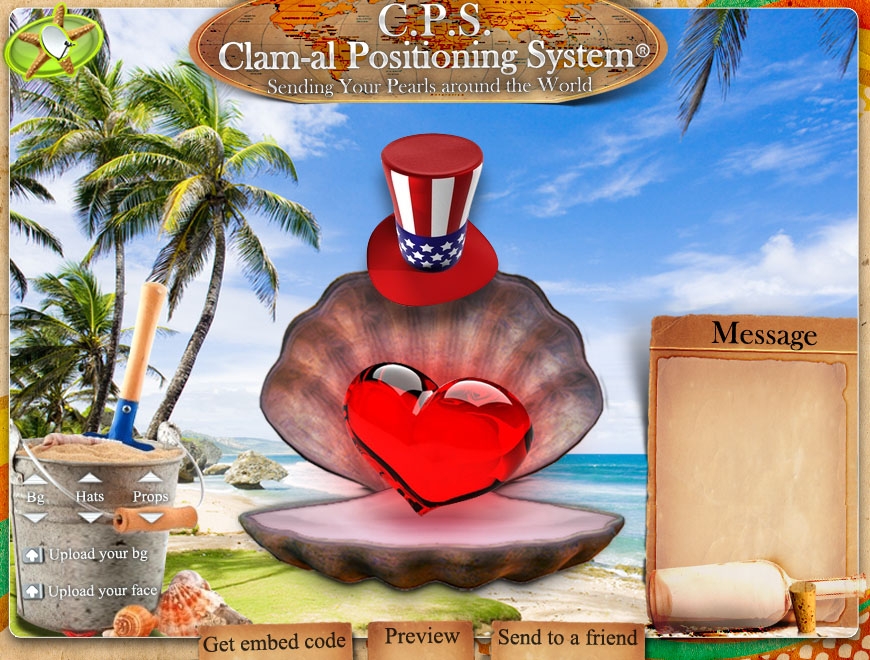 It makes a great stand alone gift or the perfect addition to your other presents!
You get both these treasures that are paired to give you maximum effect in the love arena. Your valentine's love poem has been carefully crafted to convey your devotion to your love mate. And you get to have it delivered on HD digitized decorative background paper sent directly to your inbox ready to be blasted and shown off to hundreds of email accounts and displayed on social media sites as a token of how great you are!
To top it off, you get immediate access to this powerful interactive eCard generator that lets you select pre loaded images and backgrounds OR send their or your very own special picture as a background or pearl image.
On top of that, in the message field, you get to text a message as long as you like. And the best part is you get to send your very own recorded message, too! So you can send their favorite song or a special audio message straight from your own heart! Try getting that from the other big sites. It's not gonna happen.
The clam stays the same as it's the point of reference for displaying your chosen picture as the valuable, personal and intimate pearl created just for your loved one. But you can change the scenic background to different pre-selected images or what ever you want to upload. Whether it be the spot you first met, your favorite meeting place or what ever suits your taste. And with this cold winter, don't we all need a reminder of warmer weather to come
Whether Male Or Female, Young Or Old, These Personalized Poems Will Strike A Cord With Both The Giver And Receiver.
The HD backgrounds for your personalized poem has been preselected above as well as the most requested lover's lyrical poem. I'll choose the words for the name poem if you select that option. These are the most popular images requested. Just choose which image you want, let me know what name you want to use for the poem and whether you want the name poem or the lyric poem and I'll take care of the rest. It's that quick and simple. Your lover's combo will be delivered in hours, but don't wait on this.
Once again, just choose which of the HD backgrounds you want. In the "Add Name(s) & Poem Style field put the name(s) you want included with either poem you chose, the email address you want your personalized poem sent to; and within hours you'll have your personalized poem ready and sent to your email account. And while you wait for the delivery, you can go ahead and start using the interactive customizable eCard. Remember...You get instant access as soon as your order is complete. You'll be sent to a page containing information on how to claim your bonus. If you need to add additional information or have questions about your purchase, you can reach me at: