Poems Made With You In Mind
Experience The Gift That's Re-igniting Love Lives And Building Stronger Relationships Around The Globe
You now have access to any kind of poem you desire with the option to personalize it to fit your character or the one receiving it. Whether loving, serious, funny, romantic, religious, inspirational, etc., you'll find one that suits your taste.
Amazing! Your Friends And Loved Ones Secretly Hate It When You Text Them!
Every since they discovered you know how to touch their soul with beautiful words. Scroll down to be stunned.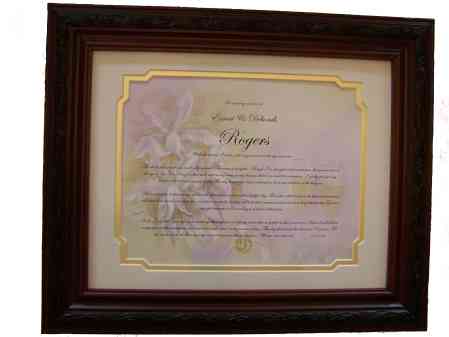 Poems For Any Occasion That Let Them Know You Care
The Mother-in-law poem you did for me was nice. She didn't know I felt that way...She cried.
Mershone Merchant
Dunn, NC
With These Personalized Love Quotes, You'll Never Be At A Loss For Words. They'll Cry...They'll Smile...They'll Never Forget You
She'll Love You, He'll Worship You
Touch The Ones You Love With A Special Poem You Designed Just For Them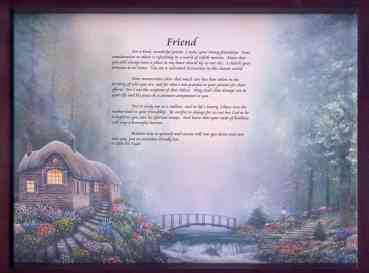 Take a stunning background like this...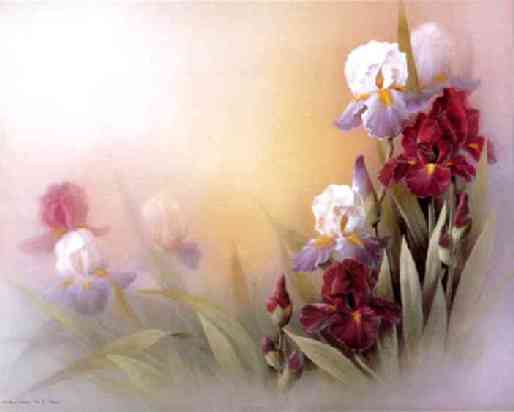 Add your personalized Designer Series Poetry© with a beautiful frame and you have...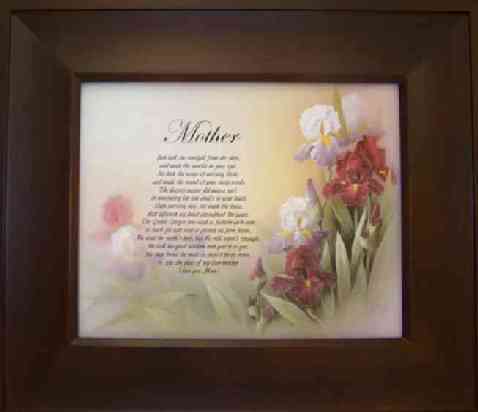 Words...The Real Soul Food
Inspirational Poems That Are Cherished By All Genders And Ages
GUARANTEED!
Also your gift allows you Free, instant access to a powerful, fully interactive ecard to further blow your loved ones away!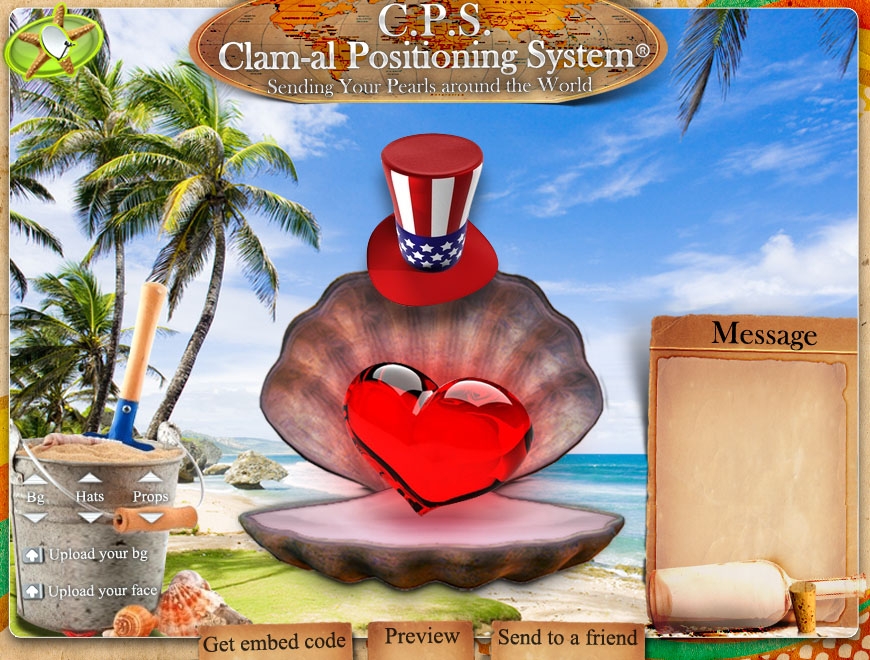 From this moment on, your life will never be the same. From now on, you'll be known as the one who knows how to say the right thing at just the right moment.
I have been selling silk flowers in this area since the seventies. I have other trinkets in my shop as well, but your framed verses fit quite nicely.

Missy's Gifts -N- Crafts
Silk Flowers & More
1523 Hwy 9 West
Dillon,SC 29536

Tim Taylor
You can use the link below to go directly to choosing and creating your great poems:
Dear friend,
As you already know, poetry is still very much alive and well; thriving even. So your desire to find the appropriate personalized love poem, love letter, inspirational poem, love poem for him, love poem for her, daughter poem, kids poem, love quotes, friendship poem, missing you poem, poem about life, whom ever you want to show your appreciation to, I can help you get your heart's language out to them in the most beautifulest way possible. Through the written word. First off, I'd like to take this brief moment to thank you for allowing me the opportunity to share in making the life of those special to you a little better.
You see, the most efficient way you can communicate your feelings to your loved ones is visually and audibly. There's no better way to get your inner feeling out in the open than with poetic gestures penned down for your loved ones to see and read for themselves. Your words allow them to create their own fantasy based on the script you gave them from your soul. A tangible gift alone just can't do that.
Think about it, how many times have you ever heard anyone insist you stop telling them how great they are and how meaningful they are to you? I would wager never. They eat that stuff up. Anyone can buy jewelry, clothes and various objects of endearment, but relationships on all levels are secured by heart felt sentimental words
Though some may question the thought behind a gift, no-one can resist the attraction of a well crafted poem. Pick any subject and you'll find that someone is looking for and there are poems devoted to it. For instance; there's your popular love poems. But that's only the tip of the iceberg. You have friendship poems, Romantic poems, funny poems, birthday poems, just to name a few. This site is devoted to helping you deliver the best possible poetic sentiment that will amaze your loved ones.
Keep reading to find out how you can get free instant access to this powerful, interactive ecard creator below and push your loved ones over the top.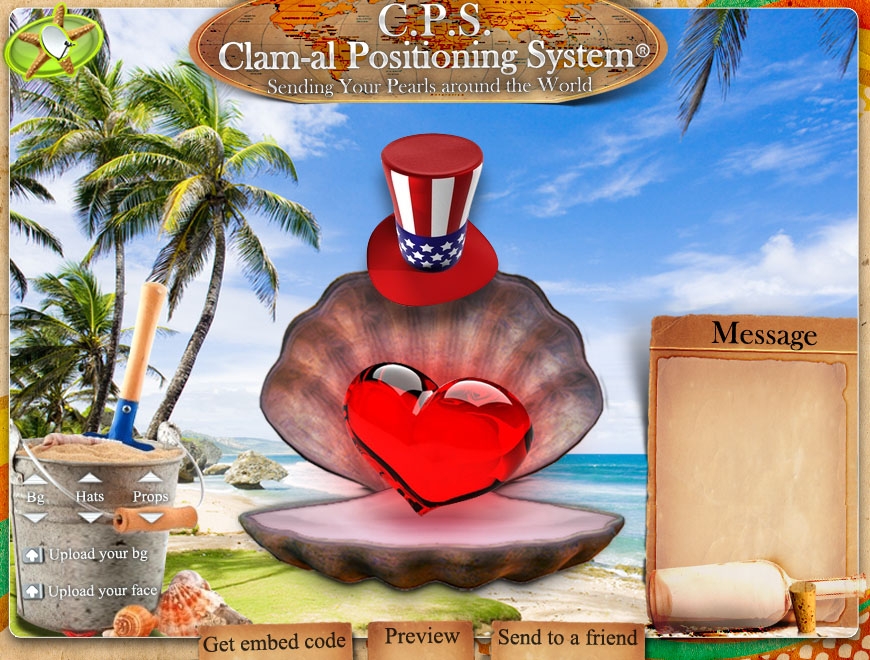 Or click here to design your poem gift
Regardless of the gift, it's made that much sweeter by the love quotes written on the card. Why not take that to a new level with a Designer poem as an add on gift
You've probably witnessed the presentation of a gift followed by the recipient trying to muster up an expression of appreciation, but their face and actions were a dead give away to their true feelings... disappointment. If you could read their mind, the thought would most likely go, "Why on earth would they assume I'd like that?" But even the most feeble attempt to express your honest feelings in words will have a tear gushing impact no matter how corny you think you sound. Even the most macho of men have had to fight to keep up their tough exterior when faced with heart felt words.
You personally may have been in the hot seat having to respond to a gift that didn't quite fit your taste, having to quickly become an actor or actress so as not to offend. Fear of giving the wrong gift is such a common occurrence that Hollywood uses it as a prop in the majority of their story lines.
You've seen the episodes where a friend or family member bought a gift and it was so out of character for the receiver that it caused an uneasy feeling in the atmosphere for everyone. However, if you're into following story lines, the tear jerker and renewing of a broken relationship is centered around someone having expressed the perfect sentiment from the heart, either in person or in a love letter; prompting the reader to burst out of the scene in an attempt to reacquaint themselves with their true love.
There's just no substitute for the right words... Bar none. Short poems personalized and given as gifts are the quickest route to a loved ones heart. They're powerful tokens of appreciation and can be used for just the right thank you notes. A love poem is the perfect way to show your true feelings. You can choose one that's friendly or deeply romantic.
Let's be honest, we typically don't give a gift to a loved one just for the sake of giving a gift. There are gift shoppers that enter an establishment and get the closest thing to the exit and they're out the door. Then there are shoppers like you. You put massive thought in the choosing of the gifts you give. Why??? Because a thoughtful gift giver like you don't just give gifts... You Present gifts. You give gifts in order to make an emotional connection and get a desired response from the receiver.
You eagerly present the gift anticipating your loved one melting over your choice of expression; and in return, you get a sense of accomplishment knowing that you were the cause for their happiness. Give and receive... it's the life blood of all lasting relationships. If you achieve that emotional connection, you in return are rewarded with a feeling of satisfaction for choosing a gift that is compatible with your loved one's taste.
But matching a gift to your loved one's character is no easy task. Many a rifts have begun by a poorly thought out gift presentation. You may be thinking, "It's the thought that counts, " but if you could read minds again, your loved one would most certainly sound like this, "If it's the thought that counts, then it's evident by this gift you think very little of me."
That reminds me of a Valentines commercial for a popular greeting card giant. There were two guys that showed up at the same girl's door. One had this gigantic teddy bear, candy and flowers. The other had two small teddy bears, but when they got close to each other, there were magnets that pulled the two bears together into a kiss. The next scene showed the guy with the huge teddy bear getting the door closed in his face after the other guy enters the door. Everyone knows that a gift is only as strong as the thought behind it. And you're moments from forever changing how your gifts will register with the receiver.
Click Here To Create Your Personalized Poem
Presenting a heart felt poem with your loved one's name as the heading and/or your name at the end of it shows you care to give the very best. You strive to set yourself apart from the rest of the crowd.
Words are amazing containers. They hold the very essence of our souls. And when carefully crafted, they have the ability to create the most wonderful atmosphere of your choosing. My Designer Poetry will achieve that memorable moment for you.
Do you remember the long telephone conversations with a loved one that could only be terminated by a threat from your parents? How about those multi-page love letters you wrote or eagerly devoured again and again because the object of your affection expressed in written form how much they cherished you?
Heart felt words set the tone for any relationship, and they are the universal mode of expression. No matter the artist, poet, singer, painter, actor/actress, you name it, they use their talents to give them a voice to express what they're feeling. No matter how great the melody, or how passionate the acting, the words carry the moment.
My friend, how many times have you visited a gift shop looking for the perfect sentiment on a card only to find those whose script is overshadowed by the beautiful art work on the front? What a let down, right? Regardless as to how breath taking the scene is on the card's front, we always open it to see what it says inside. That is the make or break moment.
Sadly, most cards only contain a few emotional "power words" designed to get to the best emotional response in the quickest time. Worse, still, is how we tend to put our signature underneath those sparse words, leaving our loved ones wondering how we really feel. Well, you and I both know that the most meaningful part of any written sentiment is the Journey. You see, while saying, "I care for you" is a powerful statement, the most impactful part is telling WHY you care for someone. That is the meat and potatoes of any type of relationship.
"I love you" will never achieve the same effect as, "I love you because..." That is what most cards leave you longing for... The Why Factor... Well fear not, with our Designer Poetry, that problem has now been solved. Poems about love will always be the favorite way to make a statement to the someone special, but you can also present poems to anyone and they'll love you for it.
Yes, my friend, rightly fitted words have no equal. And because of this, my Designer Poems are devoted to once again bringing the art of spoken sentiment out of the shadows and into center stage.
Designer Poetry gifts are like...
HALLMARK ON STEROIDS!!!
Just waiting to add your personal Poem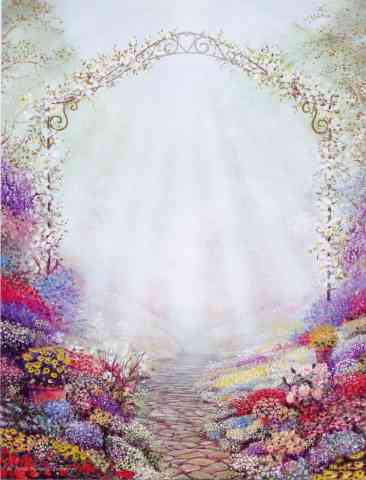 A relationship builder such as yourself knows that a gift given from the heart conveys your all important connection with the recipient of your gift. All the driving around town or hours of web browsing can be dashed against the rocks if your gift fails to make an emotional connection with your loved one.
I can help you create that perfect atmosphere with your very own personalized poem for any of your friends, family or love interests because :
I specialize in the language of the heart.
I also create personal Christian poems, Pastor's Appreciation poems, motivational poems. You name it, I can work with you to get it right.
Your framed poems have done quite well in our shop. My customers love the look and price of them. We have approximately one hundred thousand dollars worth of inventory, and your plaques are strong sellers among all the products we carry. As with any specialty business, there are slow times, but even then, your plaques are selling well, running a close second to our music selection. Because of that, we almost exclusively carry your poetic framings. Our customers are always asking if you have any works under other headings and you have responded to those requests in short order. That kind of turn around is crucial when you're doing business in a small town. I look forward to continuing and growing your line in our establishment.
How Great Thou Art
Christian Books & Gifts
326 Nth. Main St
Marion,SC
With Designer Poetry Series as an add on, your gift presentations:
Whether you purchase your additional gift at Macy's or the Dollar Store, it will make an emotional connection with the receiver.

Your gift will make a lasting impression.

Your gift will be talked about long after the occasion.

You will be envied even if your gift isn't the biggest or most expensive one.

I specialize in creating poetry from the heart, not like some vending machine that spits out fancy words with little to no emotion.

If you want to be considered as a master gift presenter, then read on to find out how.
Love May Be Blind, But It Has Perfect Hearing.
* Weddings
* Birthdays
* Holidays
*Just Because
Designer Poetry Gifts make the perfect statement to a loved one...You Care.
I'm not too easy to impress, but I must say your plaques really do speak to people. I had one in my back seat while an attendant was pumping my gas. She happened to see it and inquired about it. I told her where I got it from, what occasions they're written for, and how much they cost and she asked me to order four for her on the spot. About three weeks later, I ran into her again at my cousin's graduation, and she asked me for two more. It's like they're hypnotic. Your plaques have become the gift of choice for me.
Tamara I
USA
Make your designer poem gift now

As you can see, you simply can't go wrong with this deal. But expert customer service is my commitment. I aim to rise above the rest in this area.
I'm all about enhancing any and all relationships. Typically, when we make an emotional connection with our loved ones with an appropriate gift, they don't want us to change a thing. But if after presenting your poetic gift your loved one confesses they don't care for the background you chose for what ever reason, I will give you an option to get that corrected as well. Imagine letting a loved one know after presenting your Plaque to them that if they don't care for the background scene, you can get that fixed with no problem what-so-ever*. How's that for customer service?
Never again will your gift be out of place. Whether you use your poetic gift as a stand alone or to complement another gift, you'll have the satisfaction of knowing that your loved ones have a written sentiment of your heart toward them.
I'm sure you'll agree that fitting words are priceless. It's why some people shell out hundreds if not thousands for lawyers, copy writers, grant proposal writers, advertisers, etc., to ensure they get the proper message to their clients. For twenty-six years, I, too, have taken great care to skillfully pen the heart's language on behalf of those who have the passion but not the flair for poetry, and I require far less than the priceless moment of you seeing your loved ones at a loss for words due to the poetic gesture you're going to present to them.
You have the opportunity to take ownership of these proven "smiles and ahhhh" makers; depending on your choice of frame, for a limited time ranging from only $3.99 for an email delivery to a ready framed and matted gift with shipping and handling included in the price that's far less than the ninety nine dollars and upwards you'll pay for similar framed gifts at many specialty shops with not even one third of the written sentiments that my Designer Series Poetry Plaques provide (It's at least a whopping 66% savings off their framed pieces). With the price of gas these days, it's even less expensive to order in the comfort of your own home. Not to mention the convenience.
No matter what time of day or night it is, this store is always open to receive your request. You'll find other sites that offer similar products, but at a higher premium. Also, offering poems that don't flow or take their companion on that all-important journey we talked about earlier. Some are down right amateurish. Don't misunderstand me, when it comes to poetry, I am quite liberal. I can appreciate it in any form and at all levels. But I don't think you should have to pay such a premium for some types of content.
After reading through the poetry selections with the amazing choices of artful backgrounds, I'm sure you can see the quality alone of the product offered is far worth the asking price, but for being a fellow connoisseur of the language of love and a valued customer, if you place your order today, I am going to sweeten the pot just a little more with an incredible bonus offer designed to turbo charge your relationships of all kind.
Super Bonus #1: The Ultimate E-Book On Building And Keeping Your Relationships Healthy...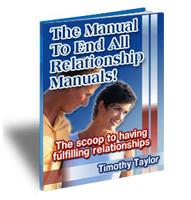 Your free relationship manual deals with topics such as:
How to gage the health status of all your relationships

What the true meaning of words are and their time sensitivity (

very important

)

How to have fruitful encounters while waiting for Mr./Mrs. right

Why May December relationships work, or not

How to successfully "change your mate" (a must read).
It's not some fluff filled book. It's a quick read with substance and grit that you can instantly put into practice. Sure to please.
Super Bonus #2: Free Instant Access To A Powerful Interactive eGreeting Card So You Can Send Personalized Messages To Your Loved Ones Anytime You Want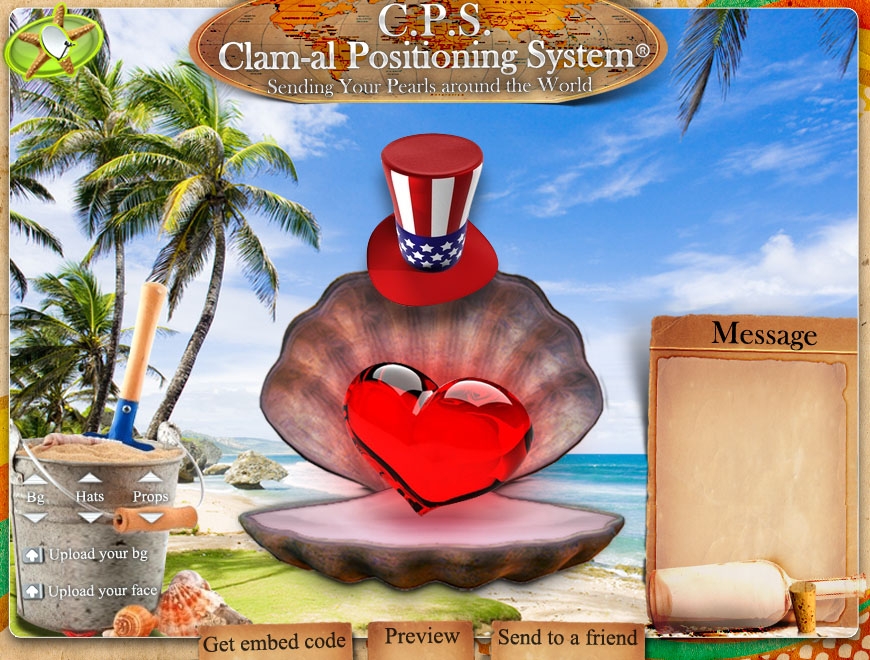 That's right! You get instant access to an incredible eCard program that will take your messaging to a new level. Just take a look below at some of the images you can send: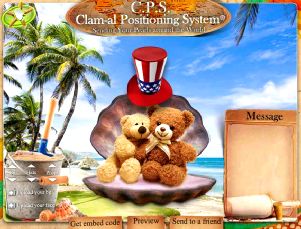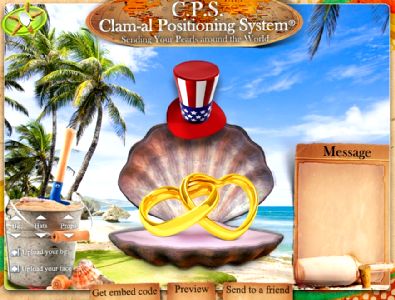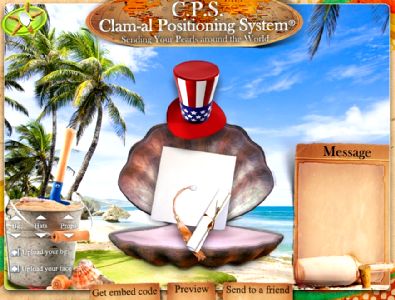 The above images barely touch the surface of all the options you have with this amazing program!
Your Free Instant Access To This Powerful eCard Allows You To:
| | |
| --- | --- |
| | Send an unlimited text to your recipient |
| | Choose a "pearl" image inside the shell to go along with your message |
| | Choose to include an appropriate pre loaded tune along with your message |
| | Upload your own image to send with your message that's automatically centered. |
| | Be creative and send your everyday emails with pizzazz. |
*Update: Now you can upload your very own audio message. That's right! You can record their or your favorite song, your personal voice message and send it along with your written text. How cool is that?
Others are paying to get to use this wonderful relationship nurturing tool, but you get to present your "pearl" of great price with text, picture and now audio message with no limits to it. Use it as much as you want, as many times as you want.
You simply can't lose on this one. No other site that offers framed poetry gives you anything other than the poem you ordered. I've done my home work and searched the internet; I haven't found one. But, I, my friend, aim to rise above the pack just for you. And I know that as you have been taken care of, you will see to it that your friends and family have an opportunity to avail themselves of such a quality product for their gift presentations to their loved ones, too.
Now, my friend, I am extremely confident that your Designer Poetry Plaques will go over well with your loved ones. I've seen and heard too many examples to be persuaded otherwise. Just read the testimonials on this site. I look forward to adding yours to the ever growing list. But to further assure you of your wise choice to purchase them, I want to remove all risk to you of giving an inappropriate gift. I will give you my iron-clad, no questions asked "AHHHH Guarantee."
That's right... If you present this gift to your loved one and they don't care for it for any reason, if you can rip it out of their grasp, just return it within 30 days with your original order number and I will refund 100% of your purchase price; shipping included. No questions asked. No restocking fee, no penalty for having it personalized. No nothing.
Designer Poetry Plaques are of high quality and are a real value just by themselves, but with such a sweet deal, I've made it an offer that's virtually impossible to let pass by. Finally, because you're entrusting me with your time and confidence, which you wont regret, I reiterate, I want you to keep the super bonuses... even if you take advantage of my iron-clad 30 day AHHH Guarantee. Friend, that's a guaranteed win no matter what you decide.
So let's recap:
You get top quality, high demand Designer Poetry pieces at a

66% savings,

compared to similar purchases, that are designed to make an emotional connection with your loved ones through the most powerful medium... The expressed word.

You get your choice of backgrounds and frames that were specifically chosen to evoke an emotional response and enhance the poem and personal involvement aspect of the act.

You get to use your own personal poetry typeset and matted if you choose to do so

You get the relationship e-book that puts you in the seat of power in all your relationships, which is priceless on many levels.

You get an option to change backgrounds if your loved ones would prefer a different scene to the inspiring words you chose for them.*

You get free instant access to the interactive 2.0 eCard creator program to send personalized greetings to all your loved ones

And you get it all at no risk to you with my 30 day AHHH Guarantee.

Before going any further, take a moment and tell a friend about the treasure chest you've found. They'll be glad you did.
The fastest and most secure way to order is directly on-line Using Paypal. Don't worry, you don't need to have an account to pay with Paypal and it's one of the most used and trusted forms of payment on the internet. You also have the option of filling out the order form and mailing it with your payment. Keep in mind, if you order on-line, I can begin to build your personalized gesture of love and devotion and get it to you as soon as possible, and you can get that amazing bonus right away.
*So, click here and let's get started on creating your very own poetic masterpiece.
Go on over to my frame and artwork page and click on the items you want included in the constructing of your poetry gift for your loved one. On the order page, you will be given an opportunity to write your specific desires for the frame, poetry and mat color. If you feel you've made a mistake in your order, just contact me through email or phone and we can discuss the particulars. Remember... I aim to please.
Click here to print out the mail-in form with your choices and payment option. Check or money order only. Please beware that your order will be processed when your payment option has cleared.
Details:
Though most orders are routinely shipped within 48 hours, please allow two to four weeks for delivery before contacting
* If your loved one doesn't care for the background you originally chose, simply email me the details with the original order receipt number and I will send your choice of background with the same poem that you chose with the first order for free. Just pay a $4 shipping and handling fee. Changing any aspect of the poem such as name and category is considered a new order and must go through the normal purchasing procedures.